DX-PEDITION IN CORSICA
CAMPING SAN DAMIANO, VICINO A BASTIA.
14-17 MAGGIO 1993:
OPERATORI: I4VJC, IK4CIE, IK4DCS, IK4IDW, IK4NZD, IK4ONW
TUTTE LE BANDE ATTIVATE - PIU' DI 3.000 QSO A LOG.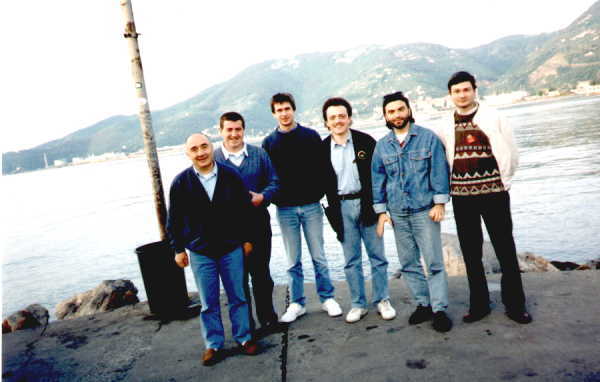 left to right: I4VJC-IK4NZD-IK4IDW-IK4ONW-IK4DCS-IK4CIE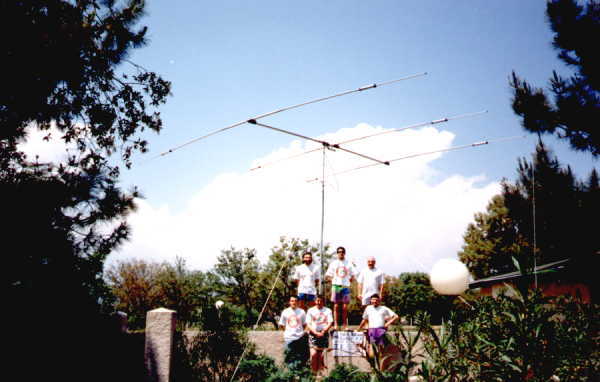 the 3 element YAGI and the group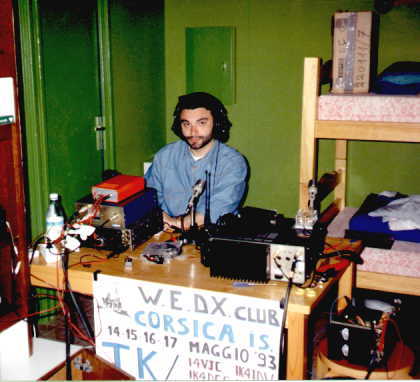 IK4DCS at the radio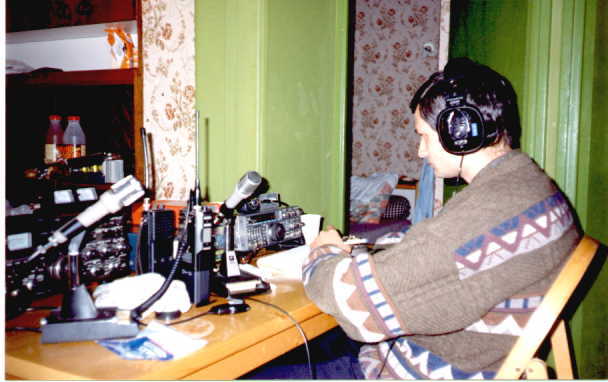 IK4CIE at the radio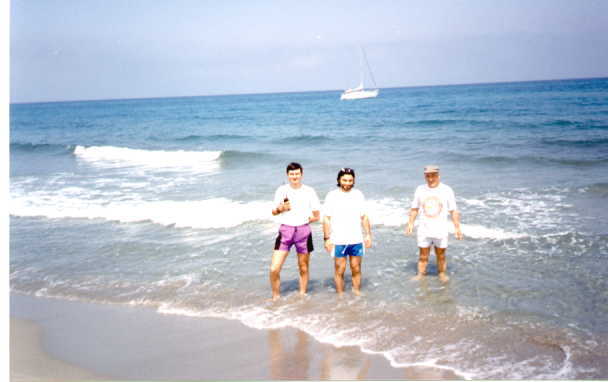 not only radio...!!
DX EXPEDITION IN CORSICA
17-22 MAGGIO 1994
HO SOLO LA FOTO RIPORTATA SULLA QSL: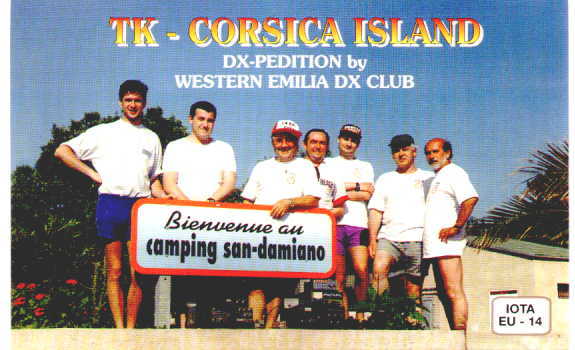 OPERATORI: (left to right) IK4IDW, IK4NZD, I4VJC, IK4HAL, IK4CIE, IK4GLV, I4ULA